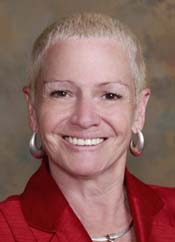 Zanita A. Zacks-Gabriel, a lifelong resident of Harborcreek Township, PA, is committed to serving the citizens of northwest Pennsylvania and provides a full range of collaborative, mediation and traditional litigation services.
She serves on the board of the international academy of Collaborative Professionals (IACP), serves as chairwoman of the Pennsylvania Bar Association's Collaborative Law Committee and has helped to draft the Pennsylvania Collaborative Law Act.  She is also certified as a trainer in the collaborative process and is the founder and former president of the Collaborative Professionals of Northwest PA.
She is a graduate of Temple University School of Law and has been in practice for more than 40 years.
*Founding Member